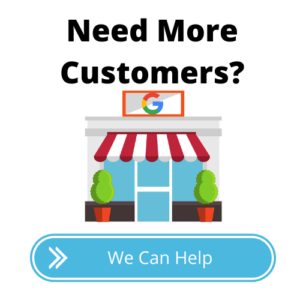 When you set up a catering table it is important to know the theme and know the crowd you are wanting to please with this catering table setup.
Whether the event is an expo, wedding catering, luncheon, holiday party, or any event know the client, the look you want to achieve, and have a plan.
Pre-Planning Your Catering Table Setup
So, you have an event and your looking to set up a catering table.  When I'm doing a wedding, I normally do a free wedding consultation and menu tasting.
In this consultation, I ask the clients to tell me about their wedding.  I have them tell me what they picture in their head for their wedding reception.
The first thing I want to know is their wedding colors.  Next, I want to know their theme and the look that they are going for.  I have them explain their centerpieces to me, the types of flowers they are going to use, and the setting of the venue.
All of this information helps you plan the set up for the catering table.
If the event is an expo, then I'm looking to attract clients and visitors to my booth.  It is important to be creative and eye catching but depending on the expo you want to have a complementary look to the clients that you are trying to attract.
It is important to do your research and know what is trending and what is in style.
If it is a birthday or holiday event, I treat it like a wedding consultation.  I want to know what the client has in their mind and the look that they would like for me to achieve.
With many events, the client has ideas but as a professional you may and probably will need to incorporate your ideas around their ideas.
If you are going for a complex design or if the catering table has a lot of elements, then it is not a bad idea to sketch your design.
Also, in this age of technology you can get many great ideas from social media sites like Pinterest.  If you find a Pinterest page or image that doesn't show or tell how to achieve the look or technique, more than likely you can find it on Youtube.
I actually learned how to drape linens from Youtube!  Once I learned the technique, I actually modified it to work better for me and the applications I was using it in.
Linens for Your Catering Table
To set up a catering table, linens are a great starting point.  If you know the theme and the colors that go along with the theme, than the color or colors of the linens is the start of achieving a great look.
Typically, polyester is a great linen to work with.  It is strong, durable, and the color presents well.  You can use other fabrics as well.  If you are looking to do something more formal than a silk or textured fabric will add to the look.
You can do a lot with linens.  Other than just providing a color or one solid linen, you have many options.  You can use a patterned fabric, an overlay, a runner, pinning & draping, accent linens to scrunch, skirting, or a combination of these techniques.
I like to start with a base linen.  Then, I use another color that compliments the theme and lay it over the base linen.  This linen is the same size or slightly smaller.
Once I place this second linen over the base line, I then pin & drape the linen to give it a flowing whimsical draping look.
I don't stop there…I would either incorporate a runner that is the same color as the base linen or use a third color as long as it compliments the theme.
Usually, I stick to just 2 colors, but it all depends on the event, the theme, and the look you are wanting to achieve.
If it is a party like a Mardi Gras Event then lots of color works great.  If it is a wedding or holiday party in most cases 2 colors is best.  Often, I will use a linen or fabric like a runner but use it "bunched" or "scrunched" up to add some added dimension to the catering table setup.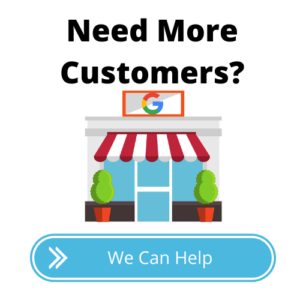 Chafing Frames For Your Catering Table
Since it is set up for a catering table, there is probably food involved.  If the food is hot, you will probably be using chafing frames.
There are many types of frames that start around $5.00 and go up over $700.00.  The $5.00 ones are usually just a disposable wire frame, I don't suggest using them where you are providing staffing.
They may be fine for a drop off casual style event or a very basic event were the look isn't that important…but I always think the look is important when it involves staffing.  I say this because they are cheap and they make your catering set up look cheap as well.
With that said, you don't have to buy the $700 chafing frames.  Those are extremely nice and they will make your setup look great.  You don't need those to have a great look, especially if you are just starting out.
You can get a basic chafing frame set-up for under $40 each.  I use those the most.  To really make those look good, make sure they are clean, shiny, and free of dents.  Cleanliness of equipment goes a long way!
You can use linen napkins or fabric to tie bows around the handles to compliment your color theme and to dress up the chafing frames.
A great technique in your catering table set up is to put your chafing frames on different angles.  Many people just line them up straight in a row.
That is a clean streamlined look, but it is also boring and predictable.  Using angles excites the eye and makes the catering table set up more attractive.
Another technique that I use with the chaffing frames for my catering table is using different heights with the angles. This definitely adds dimension and flare to your catering table set up.
You can alternate each chaffing frame or sets of frames by raising them.  Crates and wine boxes work great for this technique.
Decor
Walt Disney said, "There is no magic in magic, it's all in the details"!
This is how I feel about the decor. The decor is the magic, the decor is the details!  The decor brings your catering table to life! 
It is like the inside of a new house…you can have nice flooring, a great paint color, and an awesome layout…but the place really comes alive and looks complete when you add the furnishings, the fixtures, and the decor.
With the decor for your catering table set up, it is important to match the theme and the surrounding decor of the event.
If you decide to incorporate floral, make sure it is complimentary and is the same floral used in other areas like the guest table.
Pictures, candles, accent flowers, props, etc…all can be great ideas for the set up.  The decor is a fun area to get creative.  You can also achieve a great look on a budget.
Dollar stores tend to have some nice finds as well as garage sales and thrift shops.  Also, the internet has many party and restaurant supply options that can be worth looking into especially if you are looking for bulk items or something specific.
Conclusion
With you set up a catering table have fun, be creative, and follow the theme of the event.  Try to not fall into the typical looks of the average catering table set up.
Make sure to do things that your competitors aren't to differentiate yourself from them.  Know what is trending and what is in style.
Find examples of the look that you are trying to achieve.  Lastly, remember to pre-plan your set up for a catering table.  When you plan ahead you bring the items you need and you execute the plan instead of "free styling" on the spot.
Let me know if you need any help with a specific setup in the comments below!