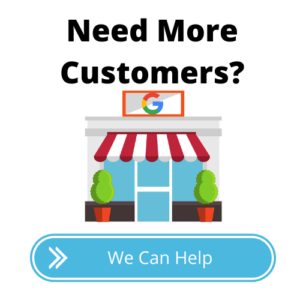 When we first started catering, our staffing was all over the place. We usually never had enough or we would have so many that our profits were non-existent.
After many years of trial and error I now feel confident that I know how to staff catering events.
When you have an important catering coming up…you want to make a big impact on your client.  By doing this you can gain repeat business, earn more catering business through referrals, obtain great reviews, and become this client's "go to caterer".
One positive catering can add up to many dollars for many years.  So, it is important to do a great job.  It all starts with determining how to staff your catering event.
The Lead / Point Person
You want to do a great job on all of your catering events.  With that being said you start staffing your catering by using a "Lead Person", or as I like to call the "Point Person" (like a point guard, the person running the catering is "running the point").
This person is your best caterer!  This "Point" or "Lead" person is a leader.  Other qualities are:
This person best represents your business
Capable of leading a catering staff
Organized
Prepared
Able to execute a game plan while providing the best possible customer service
It is a tall order, I know!  It is also critical to have this type of person if you want to succeed in the catering industry.  This person maybe you.
If you need to develop this talent in an employee then look for an employee that has these qualities.  This person is going to lead the catering, call the shots, and direct the catering staff.
It is  important that this person can represent your company well.  They will be the face of your catering.
The "Lead" person communicates with the client and with the staff.  Any guest of the catering should be able to look at the staff and be able to identify who this person is.  They provide the harmony in the catering and compose the orchestra.
Our lead person generally has a clipboard in hand during the setup and often throughout the catering itself.  This clipboard is the "playbook".
It contains a timeline or itinerary of the event, the invoice, equipment checklist, food checklist, and important details of the catering.  The "Point" person is the coach and quarterback of the catering staff.
The Right Hand Person
The next person to staff on the catering, I like to call "The Right Hand".  This person is there to assist the "Point" or "Lead".
This staff member has catering experience and possess similar qualities as the "Lead".  In fact the goal would be for this person to one day develop into that position.
It is important to develop your pipeline of talent to provide depth to handle growth in the catering operation.
On most catering events, the "Right Hand" is handling much of the heavy lifting and labor that comes with the catering.  It is important to have your "Point" available to step in where needed to properly manage the way the catering is ran.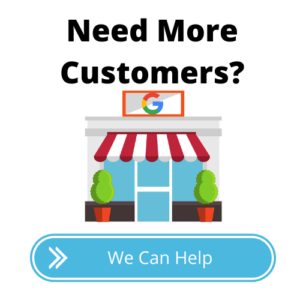 On very big caterings or important events, staffing two of these is not a bad idea.  The "Right Hand" is a very valuable member of your catering staff.
The Catering Staff
When you're determining how to staff catering, the next person or group of caterers is your "Catering Staff".  These are employees that can follow direction and can represent the company well.
Their primary role is to do what is instructed of them to carry out the success of the catering.  Another important duty is to provide excellent customer service with a smile.
An attentive "Catering Staff" that smiles, is eager to serve, hardworking, and professional makes a positive impact on your client and their guests. Having this kind of catering staff will really set your catering business above your competition.
It is important to set standards and to enforce them with your catering staff.  With catering events, the staff and service is at least half of what you're providing, the other half being your food.  With caterings, the client is paying for both.
The Rookie
Lastly, when staffing your catering it is important to include a "Rookie".  This person has displayed interest in wanting to be a caterer or this person is new to catering.
Typically, they have never been on a catering or have only been on one or two.  The only way for the "Rookie" to learn is to give them experience.
It is important to not overload a catering with "Rookies".  If the catering is large than a couple of "Rookies" is fine but if you have too many it makes it hard on the other caterers because they need constant instruction which limits other staff and takes them away from their tasks. 
Ultimately, this can have a negative effect on your catering because you are giving up quality.
Catering Staff Development & Building Depth with Caterers
The goal is to constantly develop your catering staff.  You develop your 'Rookies" into "Catering Staff".
You take your best performers from your "Catering Staff" and develop them into "The Right Hand" caterers.
When you have a "Right Hand" caterer that really excels and represents your company well, then you train and develop them into the "Lead" or "Point" person of a catering.
It is good to grow your catering to the point of having at least 2 people capable of "running the point", for the times you have multiple caterings on at the same time on the same day.
By The Numbers
The amount of actual catering staff will vary from event to event.
However, in general we like to use the following guidelines for full service buffets:
1-2 people per buffet line (each double sided buffet line can serve 200 people in about 45 min)
1-2 people per drink station
2-4 people per plated meal service line
1 server for ever 1-2 tables per plated meal service
However, these numbers can vary greatly. When we do casual BBQ caterings, I will go by myself and serve up to 100 people.
Of course this is a self serve buffet line and I pre-pour the drinks. As long as you give yourself enough setup time you will be fine.
On the other hand, for a 100 person wedding with passed appetizers and real dinnerware I would take 4-6 staff members because that requires much more work!
As you gain more experience, you will get better at staffing your catering events.
Conclusion
This method on how to staff catering events has been very successful for us!
The concept is very easy, but finding the right people can be hard.  We always say it is the hardest part of business!
Having the right employees makes the world of difference.  On a positive note, developing and finding the right "Lead" or "Point" person is the main goal.
This person can develop and turn average caters into great caterers.  Your employees that enjoy catering and look to grow will want to develop through these catering positions.
This concept on how to staff events promotes training, structure, development, and room for growth for a motivated employee.  Not only do we staff our caterings following this guideline, we run our catering operation basically on a similar structure.
If you have any questions or use other methods to staff your events please let me know in the comments below!